Description
Mindful Money for Women Programme

Money is still a hugely taboo subject, and a topic of conversation I hear among my clients, colleagues and friends on a daily basis in one form or another. You cannot go an entire day without having to think about or use money, and for many dealing with money can bring up feelings of stress, fear and other negative emotions.
Money dilemmas can range from not knowing how to best manage your finances and struggling with debt to underestimating your value and craving to be paid in alignment to your worth. Over the past 10 years I have watched my own relationship with money transform from a place of fear and lack to feeling in control of my money decisions and creating wealth. I want the same for you!
This led me to creating the Mindful Money for Women programme and I'm hoping that you being here means that you are at the beginning of wanting to create a positive relationship with your money now and forever.
Why I need you?
I need you to take part as a test pilot for the Mindful Money for Women programme. I've been working on the content for a while now and it would be really beneficial to get your feedback on the programme so I can refine it and make it as fabulous as possible for all those women out there looking to turn around their relationship with money.
I have 20 spaces available for a group of women who are ready to look at their relationship with money and dig deep to understand their money story and make big changes to their money mindset to increase their self-worth and abundance.
What is the Mindful Money for Women programme?
The programme is a 10 week self-paced online programme to help you transform your relationship with money.
The programme includes:
Weekly content delivered to you online via email/online portal
Access to downloadable workbooks, meditations and affirmations
Weekly money mindset webinars
A range of tools and resources
Access to a private Facebook group – where you can meet your fellow members and share and support each other on your journey to wealth.
The programme will cover:
Understanding and transforming your money story
Releasing limiting beliefs
Create a new money mindset
Practical tools and tips to reduce debt and increase your net worth.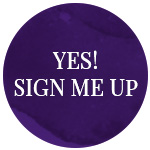 Only 20 places available!
BONUS
Three of you wonderful ladies will be chosen to take part in the platinum programme. This means you will receive three 1-2-1 private coaching sessions with me over the 10 week period. These private sessions will give you the opportunity to explore the content in more detail and for us to dig a little deeper into your personal money situation. Each coaching session lasts 1hr, via phone or skype and is completely complementary.
When?
Class opens on 4th September – 10th November 2017.
Weekly webinars will be held every Thursday starting 14th September at 7.30pm GMT.
How much will it cost me?
The investment for the Mindful Money for Women is normally £997, with the Platinum Package being a £1499. However, as this is a pilot programme where I will be asking for your continued feedback at the beginning and end of the programme, I am offering you this valuable journey for a fraction of the price at £9.97.
Yep, it sounds too good to be true and I hear you wondering why £9.97? Why charge at all?
Well here's the reason and one of the first money lessons I learnt. Money is given in exchange for goods or services; it is not just an exchange of money but of energy and is a commitment. When you offer yourself, your goods or your services for free, people either see them as too good to be true or worse do not value them and thus do not commit.
All I ask in return is that you share with me your journey through the programme and let me know what you enjoyed, what didn't quite hit the spot and where you found your light bulb moments. I'll be checking regularly to get your feedback.
I want you to commit to this program, for yourself! It's a unique once only offer and although the price is low if you commit to doing the work you will gain valuable insights into your relationship with money and be able to transform them.
If all that sounds good and you are ready to make some big money changes, hit the link below to reserve your spot!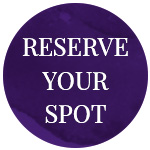 Only 20 places available!
I'm really looking forward to walking this journey with you.