Would you like to have a chat?
I'd love to hear from you! If you would like know more about working with me, classes and events drop me a line at hello@alishawaterman.com or complete the contact form below. I read every email personally, please be patient as it may take me a few days to respond.
Are you looking for a contributor?
I'm available for anything awesome and fun, including guest posts and interviews. Just get in touch at hello@alishawaterman.com and we can weave some magic together!
Columnist Creative Women's Circle – Coming Soon!
Wellbeing Magazine – February 2016
Mind Body Green – I'm a Plus Size Yogi. Here's What I Hate About the Yoga Community – December 2015
Be Learning Blog – Wellbeing in the Workplace
be. – Raw Diva Blog Contributor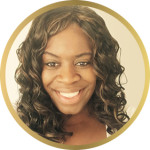 Alisha Waterman is one of the most-requested wellbeing coaches, and teachers whose platforms have reached and served people internationally. Both inspiring and heartening helping others break through, to discover their own untapped truth, innate power and infinite potential.