"One cannot be prepared for something while secretly believing it will not happen" – Nelson Mandela
The voice in your head is telling you "I can't" "I'm not good enough" or "I don't know how"
The Flourishing Life Project is a 6 month 1:1 Coaching program specifically designed with you in mind.
| | |
| --- | --- |
| | Kick that pesky negative gremlin to the curb for good |
| | Ask for that pay rise or new promotion |
The Flourishing Life Project is
| | |
| --- | --- |
| | Practical: You will have the tools and tips, which you can instantly apply to your everyday life. |
| | Personal: Coaching sessions tailored to your specific circumstances only. (One size fits all doesn't exist here—its all-individual 1:1, for you.) |
| | Focussed: Assessing where you are now, we build the steps to where you want to be. |
| | Holistic: Develop tools to manage your energy leaving you confident, resilient, and shiny. |

"I was feeling anxious around life and career. I felt Reiki may ground me and give me a clearer head space. I felt very relaxed and extremely safe with Alisha. It took me a while to 'let go' but once I did, I feel like I gave way to the process.

After the reiki session I noticed how much better my focus and discipline was around committing to reading. I often half do things and I felt that I had better follow through after reiki. I definitely felt more grounded and not so caught up in my head and negative self-talk.

Alisha has a way of knowing what it is you need. She is very aware and patient focused which helped me get the most out of my treatment. Alisha is very holistic in her approach which is something I think is important for a practitioner. She is always doing new study and courses and I think this continues to round out her skills and develops her as a practitioner"

Jessica Scott-Young, Project Manager

As you journey through The Flourishing Life Project you will make empowering changes and move through your life—fulfilling all of those dreams that inspire and excite you.
Life after The Flourishing Life Project:
| | |
| --- | --- |
| | You walk out your client meeting cool calm and with a spring in your step |
| | You tell your boss you can't work this weekend, no explanation, no doubt |
| | You're sipping prosecco, overlooking the Trevi Fountain watching the fashionistas walk by |
The Flourishing Life Project Package:
| | |
| --- | --- |
| | Twelve 1:1 Calls |
| | Weekly online or phone support |
| | Six Workbooks with activities and challenges |
| | Flourishing Life Welcome Pack |
| | Meditations, Affirmations, eBooks and more |
| | 2016 Journal |
| | VIP offers |
Yes, Sign me Up Alisha I'm Ready!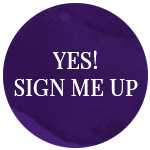 Hit Yes, Sign Me Up! And pay via PayPal (if you would prefer to be invoiced and pay via bank transfer, contact me)
Payment Plans Available – Six Instalments 6 x $800

Once you pay you will receive an email with details on how to book your first 1:1
I will be in touch to touch base
Keep an eye on snail mail for your Welcome Pack
$4,500
Yes, Sign me Up Alisha I'm Ready!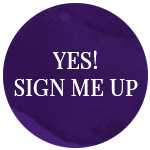 New Year, New You + Me 1:1 in 2016
I have opened up ten coaching spots in February – one is yours!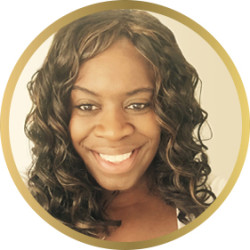 I know with the truest of hearts, happiness energises a confidence that comes from within. You know you want to change the experiences of your life.
As a Certified Coach, trained at the Institute of Integrative Nutrition and over 15 years professional experience. I have the experience coaching individuals and teams for self-development and more.
I know what it feels like and have navigated the twists and turns of life, lived through grief, pain and heartbreak, lost myself and found myself more times than I can remember. I've overcome an eating disorder, found peace with my wobbly bits. I now lead a life filled with joy, laughter, and friends that lift and inspire me.
I'm ready to support you on your journey!
Show up, find your true north, live the best life you can and be the change.