You set New Year's resolutions only to get to the end of the year and have made no progress
You are last on your list of to-do
You are  limiting your dreams and need support to get focused and reset for the year ahead
It's time to rock 2017!
Create the life of your dreams with the Dream, Design, Do Workshop
This experiential, half day, group workshop is held in a beautiful yet urban creative space in the heart of Kingston Upon Thames, Surrey.
This session will help you get clear on how you want your life to feel and what you want to create.
During this interactive experience Alisha will take you through some powerful meditation and visualisation processes to help you gain clarity on what you want in your life and help shift the mental patterns and beliefs that are blocking your path to success.
Together you will create a vision board and use it as a medium to manifest your hearts desires.
Your vision board creates a visual reminder of your goals and actively stimulates the subconscious mind, in identifying and drawing desires towards you and into reality.

"Alisha is an amazingly accurate, sensitive and insightful reiki practitioner. During my session with her, I was able to reconnect with a deeply peaceful aspect of myself ."

Angela Tannor, Practice Manager

| | |
| --- | --- |
| | Clear Out Stagnant Energy |
| | Re-program Old Patterns |
| | Get Focused on Your Goals |
| | Meditation and Breathing Tools to take back into Your Daily Life |
| | A Beautiful Vision Board to Focus Your Intention |
| | Increased Self-Esteem & Vitality |

Join me for an afternoon filled with creative fun, laughter and a decadent and soulful high tea, with guilt free sweet treats and herbal elixirs.
£69
There are only 20 spots available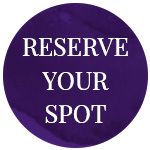 Event Location
Sunday, 22nd January 2017
Time: 12.00pm – 4.00pm
Venue: 
Queen Mary's Hall, Cambridge Gardens, Norbiton, KT1 3NJ

"Alisha has a way of knowing what it is you need. Alisha is very holistic in her approach which is something I think is important for a practitioner."

Jessica Scott-Young, Project Manager

Session Outline
| | |
| --- | --- |
| | Welcome and Introduction |
| | Connection to Self and Energy Clearing |
| | Clearing and Letting Go Pranayama |
| | Intention Setting Activity |
| | Vision Boarding Craft Experience and Afternoon Tea |
| | Closing Circle Meditation |
All craft materials including large vision board canvas and magazines are provided.

£69
There are only 20 spots available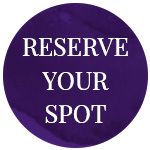 For more information or group bookings contact me at 

[email protected]

.