Are you struggling to maintain your energy?
Is your self-talk negative and impacting your relationship with yourself and others?
Would you like to be able to calm a busy mind at the end of your working day and bring your energy back into balance?
Are you feeling anxious or overwhelmed?
Then this one day Reiki Level I training is for you!
"Reiki practise is deeply powerful, transformative, and simple." – Alisha Waterman
Reiki is a Japanese technique used for stress reduction and relaxation that also promotes healing. It is administered by "laying on hands" and is based on the philosophies of the "life force energy" which flows through us and is what causes us to be alive. If one's "life force energy" is low, then we are more likely to get sick or feel stress, and if it is high, we are more capable of being happy and healthy.
Reiki energy facilitates the movement of our life force though the body, clearing away any emotional or physical blocks we may be carrying. Reiki works on all of the energy bodies from physical to etheric. It may be used to support you through times of change of difficulty such as emotional distress or to gain more clarity on life purpose.
On completion of this 1 Day training you will be able to treat yourself and others to promote:
| | |
| --- | --- |
| | Reduced Stress |
| | Sense of Peace and Tranquillity |
| | Balances emotions and realigns mind, body and spirit |
| | Supports release of emotional distress, such a grief |
| | Physical benefits can include pain relief and symptoms of insomnia, PMS and chronic fatigue |

"After the reiki session I noticed how much better my focus and discipline was around committing to reading. I often half do things and I felt that I had better follow through after reiki. I definitely felt more grounded and not so caught up in my head and negative self-talk."

Jessica Scott-Young, Project Manager

"Reiki is a beautiful and miraculous energy, and I love to hold space for you to learning this healing modality, and show you how to heal yourself and others to awaken your intuition.
Reiki practise is deeply powerful, transformative, and simple." – Alisha Waterman
$250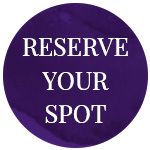 There are only 8 spots available, as I like to keep these trainings intimate to facilitate your learning ad allow for integration in a safe space.
Once you sign up you will receive The Guide to Reiki Training eBook and Reiki Level I Participant Guide directly to your inbox with 48hrs.
In our time we together we will focus on:
| | |
| --- | --- |
| | Guided Meditation and Connecting to Reiki Energy |
| | Reiki lineage and philosophy |
| | Traditional Usui Reiki Hand Positions |
| | The Chakra System |
| | Master Symbol |
| | You will also learn how to guide the energy for self-treatment, treatment of others and plants and animal. |
DETAILS
Date: Saturday, 6th February 2016
Time: 9.30am – 5.00pm
Venue: Creative Space 99, 99 Crown Street, East Sydney, NSW 2010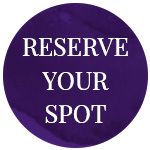 "I don't know what Alisha does and I don't really need to know, but I do know that I was a very different person from the one that lay down on the massage table and the one that left the room after the session. I have never felt so relaxed, at peace and happy with a clear head. She truly has healing hands!"

Johanna Kerrigan, Director

For more information or if you have any questions contact us at

[email protected]